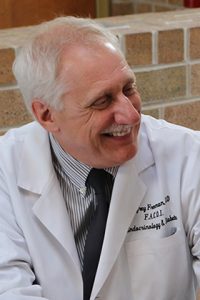 Your Endocrinologist in Philadelphia, PA
Dr. Jeffrey Freeman and his team in Philadelphia have built a great reputation for developing strong relationships with his patients.  If you are in need of an Endocrinologist in Philadelphia, you should look for an established practice where you can benefit from the experience of a physician who has treated patients with different types of conditions and complications, including diabetes, thyroid disorders, and lipid abnormalities.
Endocrinologists like Dr. Freeman have received advanced training beyond that of a general practitioner in order to specialize in treatment of the endocrine system which controls all of the glands in the human body, the hormones they excrete, and the human metabolism.  Some of the disorders associated with the endocrine system include Diabetes (Type I and II), Thyroid disease such as Grave's disease, hyperthyroidism and hypothyroidism, and lipid disorders, which may result in elevated cardiovascular risk.
If you have a chronic condition that needs monitoring, don't overlook the convenience of working with a proven specialist Endocrinologist who is located near you in the city of Philadelphia.  Physical access to care can be challenging.  A conveniently located experienced Endocrinologist in the city of Philadelphia can mean the difference between your disease being well-managed with routine physician visits and not.
We are conveniently located in the Medical Offices building at the Philadelphia College of Osteopathic Medicine.
Contact us to schedule an appointment in our Philadelphia office.